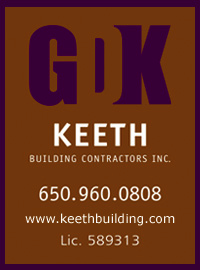 Fine homebuilding
as distinctive
as our clientele.
A Bay Area native, Mr. Keeth, his wife, and three children live in Los Altos where he is active in the community and coaches numerous local children's sports teams.
Meet Your Builder - Gary D. Keeth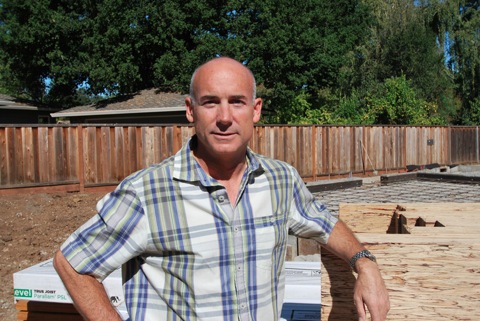 Whether constructing a new building or adding to an existing structure, you need the assistance of knowledgeable professionals who will address your concerns. With a wealth of experience in virtually all types of construction, from initial planning through final completion, Keeth Building Contractors has high quality construction specialists committed to meeting your needs and providing outstanding client service. Founded in 1988, Keeth Building Contractors has assembled an experienced team that can ensure the success of your project.

Keeth Building Contractors understands that we are doing more than just building a house, so for faster completion time, better cost control, and fewer problems. We have put together a group of quality craftsmen who work as a cohesive, productive, and quality-oriented unit to ensure every facet of your project is finished to your satisfaction.

Our subcontractors are each experts in their field. Based on the experience gained by working together on many projects, they mesh into a finely tuned team to complete your project flawlessly, expediently, and with the highest standards of quality.

With more than 23 years experience, Gary Keeth has a wealth of expertise in residential, commercial, and public works construction. In 1988, Mr. Keeth founded Keeth Building Contractors to focus on providing high quality new construction and remodeling services to homeowners in the San Francisco Bay Area. His attention to detail and his commitment to client satisfaction set the standard by which all client projects are measured. He has many strong relationships in the design, engineering, and skilled trade areas to ensure that you will have access to the best professional services available.