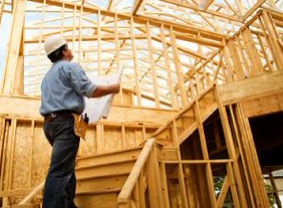 About Keeth Building Contractors


Whether your residential building project is an addition or new construction, a remodel or retrofitting, Keeth Building Contractors can meet your needs from start to finish. With a professional commitment to quality, personalized service and a hands on approach, Keeth Building Contractors will leverage our 23 years of experience to make your dream home a reality.


As a full service building and remodeling construction company, Keeth Building Contractors has earned an excellent reputation for unsurpassed quality, while offering a variety of comprehensive services to meet your residential construction needs:
Project consultation and management - Keeth Building Contractors is an established group of building professionals that can take on all projects from simple alterations to major remodels or entirely new construction.

Full cycle construction services - From initial planning, site selection, preliminary design, building specifications, and material selection through final inspection, Keeth Building Contractors can provide all the construction services to ensure your project is a success.

Design/Build services - Keeth Building Contractors has established a network of architectural and engineering professionals, and we can offer a team approach for your building project, from pre-construction design and detailed budgeting through actual construction. Of course, if you have already selected an architect, we are happy to work as a team with him or her to successfully execute your existing plans.

Interior design assistance - Keeth Building Contractors can provide assistance from interior decorating to material selection and faux finishes.

Construction financing - Keeth Building Contractors has long-term relationships with local lenders for comprehensive construction financing.
Our Approach


We understand that building or remodeling a home is an important step, and Keeth Building Contractors provides you with the proper services and support to make it a pleasant experience. We use leading edge construction technology and deliver in-depth consultation and recommendations, while overseeing the entire construction process to ensure the success of your project.

We realize that you have a life outside of your construction project and our project management method allows you to be informed of the progress of your project, without being burdened by every facet of the construction process.

We also realize that price is an important issue, and Keeth Building Contractors is dedicated to providing a very competitive price while not sacrificing quality, professionalism, or service. In addition, our price includes our guarantee that your home will be built to your specifications with the highest construction standards.

We are equally comfortable remodeling a luxury family residence or building an entirely new estate. Working closely with you and your architect, we bring our vast experience to bear to ensure that the completed project meets your expectations and is finished on time and on budget.

We pride ourselves on building relationships as well as homes. Because we are hands-on professionals with whom you interact directly, we leverage our vast experience to interpret your plans, while remaining true to your design, to help you make your home a unique expression of your personality and preferences.
Whether you are updating your structure with the latest materials, restoring your building to its original grandeur, contemplating a simple renovation of your existing house, or planning an entirely new residence, from site preparation to completion of the smallest detail, Keeth Building Contractors takes great pride in building truly superior homes. With Keeth Building Contractors, your home will be a showpiece completed with the utmost care and craftsmanship of unmatched quality.